So, August is on its way out now, and with that comes back to school, fall, and… other things like that 😉 I decided to do a post about my favourite things this month in terms of music, makeup, etc.
First up is my favourite makeup this month. I really like the Covergirl LipPerfection lip gloss/balm in the shade Apricot Twist. I just think it's the perfect shade for fall! Next, I like the AVON Glimmersticks eyeliner that I mentioned in a previous "favourites" post. Now that I think about it, it really matches the whole look for fall. Plus, it's way easier than mascara (tried that for the Selena Gomez concert… never happening again! Mascara is just too awkward to put on!). The Bonne Bell eyeshadow palette I have has also made the list. I know I mentioned it once, but the dark colors are just… perfect for maintaining that whole "pretty, fall-themed" look, if you know what I'm saying 🙂 Also on my favourites list for this month are the Covergirl Lipslicks Smoochies lip balm (despite the weird name! LOL!), and the EOS lip balms. I have yet to try those (the EOS ones), but everyone's been obsessing over them lately, so next time I go to the city for, like, a girls day shopping trip kind of thing, I'll have to buy a few of them and see if they're really as awesome as I thought 😉
For nail polish, I've been loving the Revlon TopSpeed nail polish in the shade Pink Lingerie. My nails are currently painted that colour, and OMG, it looks SO CUTE!!!! I also love the Revlon nail enamel/polish (whatever you wanna call it) in the shade, Eclectic. It's this really pretty teal colour, that I just LOVE! I've seen many celebrities (and YouTube beauty gurus 🙂 ) wear this shade, and I really wanted it, so I bought it 🙂 It's more of a spring color, but it'll work for fall, right? I'm also a huge fan of the Sally Hansen Salon Effects nail polish strips. When I first saw them, I kinda thought they were a little gimmicky, but I bought a pack of them recently, so I could have pink nails with zebra print tips (I bought the Wild Child set, btw). They actually work really well. And, of course, you can't forget the basics! Revlon nail polish in White, is another one I bought recently on my little "shopping spree", and I think that one will be absolutely perfect for fall!
Ok, now here are some of the misc. things I've been loving this week. For music, I absolutely love the new Katy Perry song, "Roar". Like, seriously, that song is PERFECT! And her new album can be pre-ordered on iTunes now; I can't wait till it comes out in a few months. I'm also obsessed with Emblem3's debut album, "Nothing To Lose". That one came out a while ago (July 30th), but I just recently bought it while at the Selena Gomez concert. Oh. Em. Gee! It's the greatest album ever… and I think I've found a new boy-band to obsess over! It's definitely been on repeat since the day I got it 🙂
For videos, I'm a fan of the new macbarbie07 video 🙂 Anyone else love her videos? In the latest one, Bethany shows you ways to decorate your room for Fall (which then prompted me to look at some of her older "Roomspiration" vids). I've definitely followed some of her advice, and have already started decorating MY room for fall 🙂 And, of course, any music videos I can find that aren't too inappropriate, from my favourite artists 🙂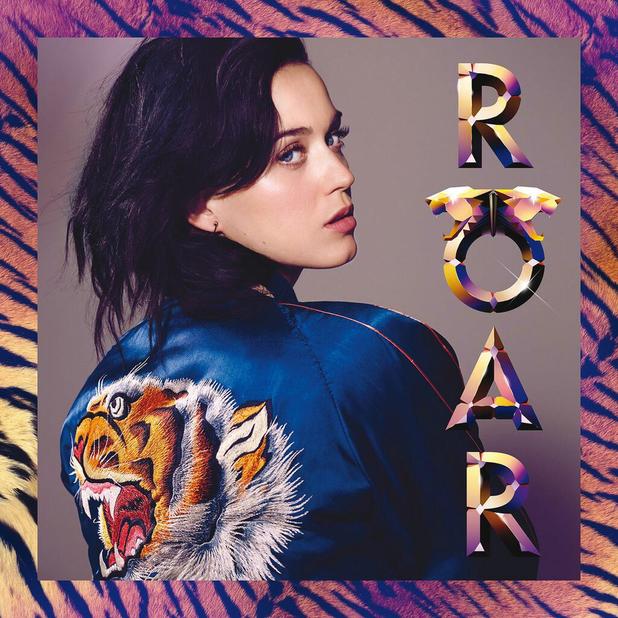 So, I hope you enjoyed hearing what my favourite things are for this month. What are your favourite things for August? Tell me what yours are down in the comments 🙂